UL/NSF61
NFS 61 certification was created in 1988 – there are over 2,000 companies and 61,000 products that are NSF 61 certified. NSF 61 is an American standard, also used in many countries to specify the safety of a drinking water filtration device or system.
Standard valid in the following countries:
USA
CANADA
ISRAEL (NSF61 analysis content easily qualifies for SII certification)
UNITED ARAB EMIRATES
DUBAI
BRAZIL
NSF also has testing "capabilities" in Australia and Shanghai (so it's possible to work with NSF for local certifications).
How is NSF 61 certification defined?
OLÉO PRODUCTION & OLÉO GROUP were audited by an expert from NSF and UL (UL is responsible for NSF 61 certification). The expert checked the entire manufacturing and operating process of OLÉO power plants from both a practical and theoretical point of view.
OLÉO PRODUCTION & OLÉO GROUP sent five plants complete with instructions to an NSF laboratory in the USA, where they were tested in a traditional operating environment. The laboratory tested these plants by passing pre-calibrated water through them. Hundreds of physico-chemical elements were tested before and after passing through the plant.
NSF only verifies the safety of our plant in contact with drinking water – it's not a performance study. NSF checks for the release of harmful products before and after passing through listed water.
Having obtained NSF 61 certification is confirmation, for example, that no silver is released into the water.
With NSF certification, OLEO can market our power plants in a very large part of the world, certifying to our customers that they are taking no risk by using the OLEO power plant.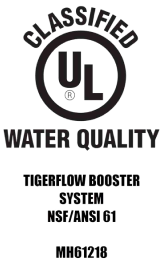 ACS - Health compliance certificate
ACS is mandatory in France for marketing appliances or materials through which drinking water intended for human consumption passes (so practically for all plumbing, heating appliances, pumps, filters, softeners, osmosis units, UV platinum and other purifiers).
Since 2020, the rules have changed, thanks to Europe. It is becoming increasingly difficult to obtain ACS certification. Yet this certification is supposed to be acquired by all vendors of products or appliances in contact with drinking water. Both EUROFIN and CARSO (the only two companies to offer this certification) follow exactly the same processes.
OLÉO PRODUCTION has provided the chemical formulation and/or ACS certificates for all components in contact with the water in the plant.
CARSO (the company we work with) checks that these components are on the "Core List" – the positive list of authorized substances – or already have ACS certification.
CARSO/EUROFIN do not test the filter media.
CLP certificate – documentary only – CARSO checks that the substances used are either already ACS or in the Core List. If all elements already have an ACS, testing is not compulsory – Otherwise, tests using Evian water before and after passage and verification of dropped elements (as for NSF certification).
ACS is given for the entire range of OLEO power plants.
In the near future, having the ACS in France will enable us to obtain certification in all European countries, without having to repeat the tests in each country. This is the big job of harmonizing standards. The target is 2024 (but it will be difficult to meet).
With ACS certification, OLÉO can market its power units in France and soon throughout Europe to private individuals and professionals, as well as to Établissements Recevant du Public (ERP) – Cafés, Hotels, Restaurants, Administrations, Schools, Sports Clubs, etc.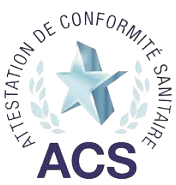 French Tech
French Tech Saint-Etienne Lyon is an association of general interest created in 2015 .
It is one of 16 Capitales to be labeled by the Government until 2026.
The French Tech Capital label allows us to shine internationally and to be part of a network of over 100 French Tech Capitals and Communities present on 5 continents. The association has over 452 members, including 407 startups and some forty public and private partners.
French Tech Saint-Etienne Lyon promotes the creation, growth and internationalization of innovative companies in Lyon and St-Étienne. It implements the roadmap set out by Mission French Tech (a national body reporting to the French Ministry of the Economy). Together with all the players who support innovation, it federates and animates the ecosystem and participates in environmental and social transitions for a sustainable and inclusive territory of innovation and entrepreneurship.
OLÉO PRODUCTION is very honored to be part of French Tech, this label positions us as one of the companies recognized for their involvement in French innovation with an impact at local, regional, national and international level.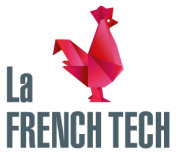 Young Innovative Company
A new company that invests in research and development (R&D) can obtain the status of Young Innovative Company (JEI). This entitles the company to tax and social security exemptions. To qualify as a Young Innovative Company (JEI), a company must meet the following conditions:
It must be an SME: it must employ fewer than 250 people and have sales of less than €50 million.
must have been created less than 8 years ago
R&D expenditure must represent at least 15% of costs.
At least 50% of its capital must be held by an individual.
It must not have been created as part of a merger, restructuring, extension of existing activities or takeover of existing activities.
OLÉO PRODUCTION has been awarded JEI status after a thorough review of its dossier. This is recognition by the French government and authorities of the innovative nature of our production. Indeed, we invest a great deal of time and resources in R&D (Research and Development), so as to always be at the cutting edge and bring our customers the best.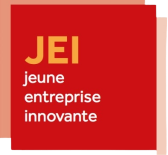 Made in France
Made in France" or "Fabriqué en France" is a mark of origin that companies can indicate on their goods. The "Made in France" label does not mean that all stages in the manufacture of a product have been carried out in France, but that at least a significant part of the product's production has been carried out in France. The Direction Générale des Entreprises (DGE) specifies that to bear the "Made in France" label, a manufactured product must :
derive a significant part of its value from one or more manufacturing stages located in France
Have undergone its last substantial transformation in France
OLEO power units and many of the accessories marketed with the OLEO power unit are "Made in France".
Of course, coconut activated carbon is not of French origin, but its transformation into SilCarb is carried out in the Paris region. It is this transformation that gives value to our filter media.
Cartridges and stainless steel units are manufactured in the Lyon region.
When we select a new supplier or partner, we first look for one in France, and if it doesn't exist in France, we give preference to a European company.
We don't buy anything directly from outside the EU.
Not only are we proud to manufacture in France and to make French products, but we are also happy to export our power plants outside the EU (Brazil, Indian Ocean, Gulf, Africa and soon in other countries).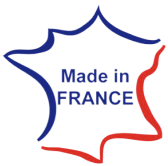 Other labels and references
Institut Pasteur/CARSO
CARSO is the Institut Pasteur's suite for water research and analysis, and we've been working with CARSO since the start of OLEO – in particular for ACS and specific water analyses.
CNRS/Laboratory BIO SAFE INGINEERING
We have a very close partnership with the BIO SAFE INGINEERING Laboratory and bio-physicist Rémi GUYOMARCH. It's with this laboratory that we're experimenting with the specific properties of OLEO water – see this video. We have an entire research program, spanning several years, which will provide more and more proof of the incredible effectiveness and originality of OLEO water. The BIO SAFE INGINEERING Laboratory is working with the CNRS in ORLÉANS, in particular to confirm the results obtained. We have already had the opportunity to work with this prestigious establishment. It's another guarantee that OLEO makes the difference.
ESCOM
Saying is good. Testimonials are great. Proving it is better! Since the beginning of our story, we've been working with several laboratories to provide formal proof of OLEO's effectiveness. ESCOM (ÉCOLE SUPÉRIEURE DE CHIMIE ORGANIQUE ET MINÉRALE) has been a key player in these analyses, demonstrating that the OLEO plant purifies water from micropollutants. His report is here